The main records of the athlete Shiva Keshavan
Shiva Keshavan is a renowned Indian luge athlete and a six-time Olympian. He is widely regarded as the pioneer of luge in India and has represented the country in various international competitions. Shiva Keshavan's brilliant career has been marked by several records that he has achieved over the years.
One of the main records held by Shiva Keshavan is his feat of becoming the first Indian to win a gold medal at the Asian Luge Championships. He accomplished this feat in the year 2011 when he won the gold medal at the competition held in Japan. This was a remarkable achievement for Shiva and a proud moment for India as well.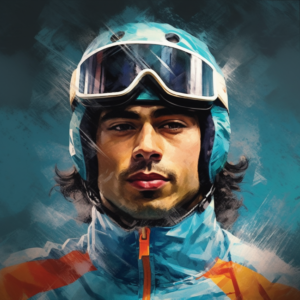 Another remarkable record held by Shiva Keshavan is his consistent participation in the Winter Olympics. Keshavan has represented India at the Winter Olympics a remarkable six times, first competing in Nagano in 1998 when he was only 16 years old. This makes Keshavan the only Indian athlete to have competed in six Winter Olympics in a row.
In addition, Shiva Keshavan also holds the record for being the fastest Indian man to compete in the luge at the Winter Olympics. He achieved this feat in the 2006 Winter Olympics held at Turin, Italy, where he set a speed of 146.7 km/h. The record still stands to this day, and speaks volumes about both Keshavan's skills as an athlete and the progress made by Indian winter sports.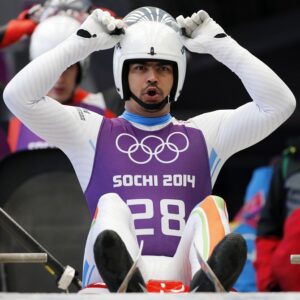 Keshavan's other notable achievements include his bronze medal at the 2012 Asia Cup Luge Championship, hosted in Nagano, Japan, and his efforts to popularize luge in India. He has been an ambassador for winter sports in India and has played an influential role in advocating for the development of winter sports facilities in the country.
In conclusion, Shiva Keshavan has been a trailblazer for Indian winter sports and has made his mark on the world stage with several prominent records and achievements. He will long be remembered as one of India's greatest athletes and an inspiration to many young athletes around the country. His efforts to promote winter sports in India will continue to have a lasting impact, and future generations of athletes will undoubtedly build upon his legacy.