The story of the athlete Shiva Keshavan
The name Shiva Keshavan might not ring a bell for many people outside of the winter sports community, but for those who love and follow luge, he is a true legend. Shiva, an Indian athlete, has inspired people across the globe with his determination, perseverance, and passion for luge- a high-speed winter sport requiring courage, quick reflexes, and immense concentration.
Shiva was born in 1981 in Manali, Himachal Pradesh- a state in northern India known for its cold weather and towering mountains. Growing up in a country where winter sports were almost non-existent, Shiva had to overcome several challenges to pursue his dream of becoming a professional luger. He lacked proper training facilities, equipment, funding, and most importantly- exposure to the sport. But the young athlete was not one to give up easily.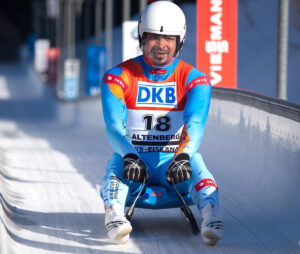 At the age of sixteen, Shiva entered his first international luge race in Salt Lake City, Utah, after borrowing a sled from a fellow luger. Despite having little experience, he finished the race in the top fifty, putting India on the map of world luge in the process. It was a kind of victory that would take most athletes years of training to achieve, but Shiva had shown a natural talent for the sport that few had ever seen before.
Over the years, Shiva participated in several international competitions, representing India with pride and determination. He competed in multiple Winter Olympics- from Nagano 1998 to Pyeongchang 2018- becoming the first and only Indian luger to do so. He also won twelve medals at the Asia Cup Championships, two golds, and the rest bronze and silver medals. Shiva's performances earned him a reputation of being one of the finest lugers in Asia and a role model for aspiring winter sports athletes in his country.
Shiva's journey to success, however, was not without challenges. He faced financial difficulties, often having to fund his travel, training, and equipment from his own pocket. He had to navigate several technical issues, including finding a sled that suited him and adapting to the icy tracks of the world's best luge venues. Despite these obstacles, Shiva persevered, honing his skills with each race, and emerging as a proud ambassador of Indian sport.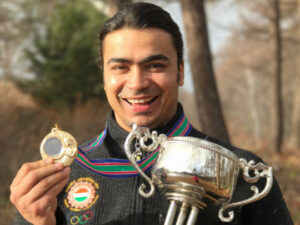 Beyond his achievements on the track, Shiva has been known for his positive attitude and his love for the sport. He has often spoken about how luge allows him to express himself, to feel free and exhilarated, riding the sled at a speed of over 140 km/h. He has also used his platform to raise awareness about luge and winter sports in India, encouraging young athletes to follow their dreams and to believe that anything is possible with hard work and faith.
Shiva Keshavan recently retired from professional luge, ending an incredible twenty-two-year career. He bows out as a trailblazer, a hero, and a legend, who has shown the world that talent, dedication, and passion can overcome any obstacle, no matter where you come from. As he moves on to his next chapter in life, one can only imagine that he will continue to inspire and motivate those around him to dream, to believe, and to reach for the stars.